Grocery, Specialty & Housewares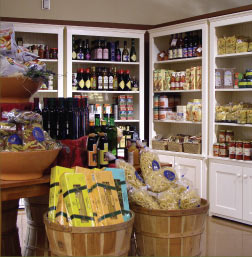 One trip and one walk through Philbrick's Fresh Market and you'll know why we're your complete food shopping destination. One trip, because you'll find all of your every day grocery items, and more, without having to go anywhere else. We have an extensive frozen foods section, dairy, and staples. We also offer a great selection of natural and organic vitamins and skin care products. We even offer a colorful selection of Le Creuset and other fine housewares to make your special food preparation complete.
New Speciality & Houseware Items!!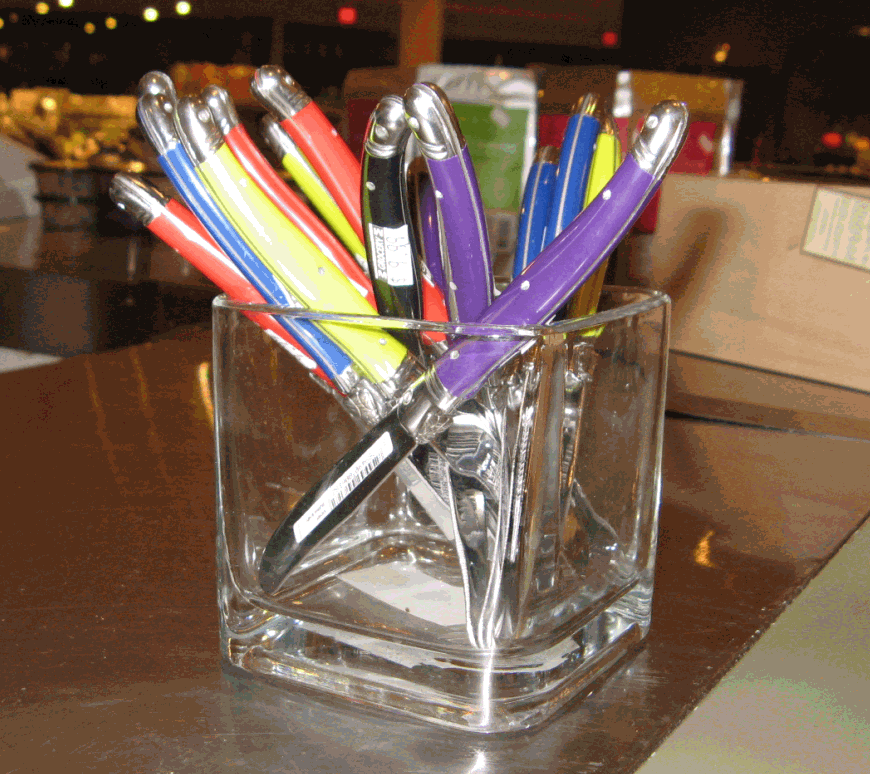 Check out these fun, colorful Spreaders! 
Perfect for your favorite cheese, pate or many other uses.
You can find the Spreaders on our Cheese Counter.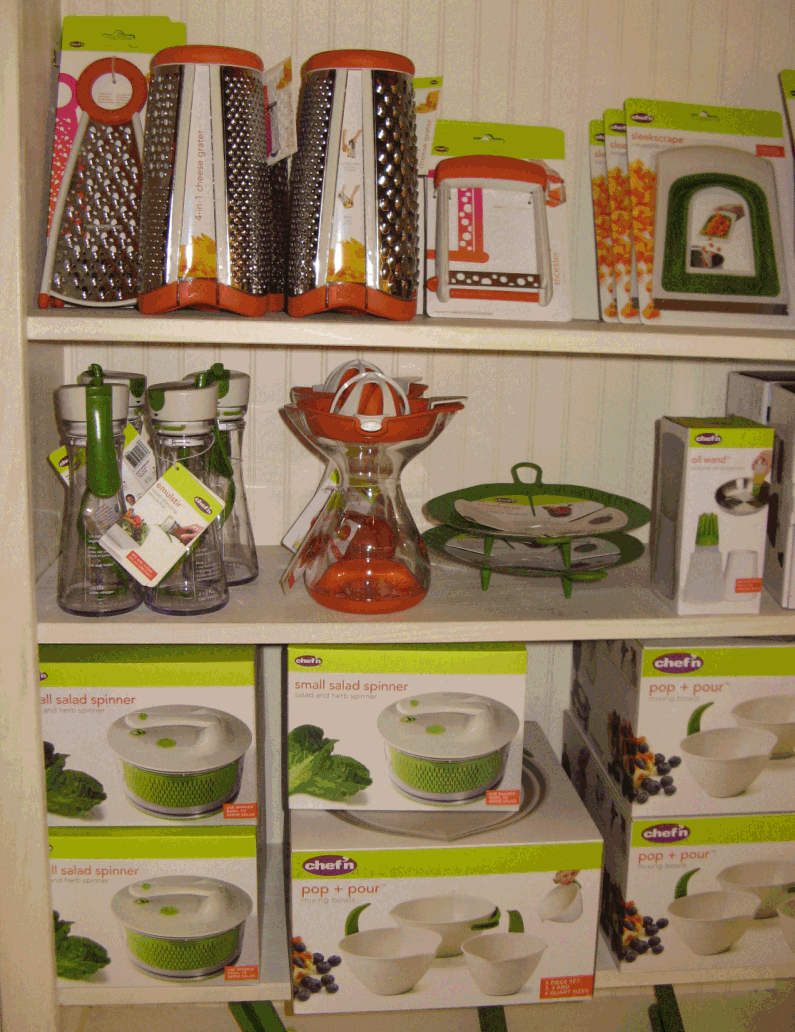 We carry a popular line of chef'n products.  Click HERE to go to their website.
Here is some of our Kyocera products.  Go to their website HERE.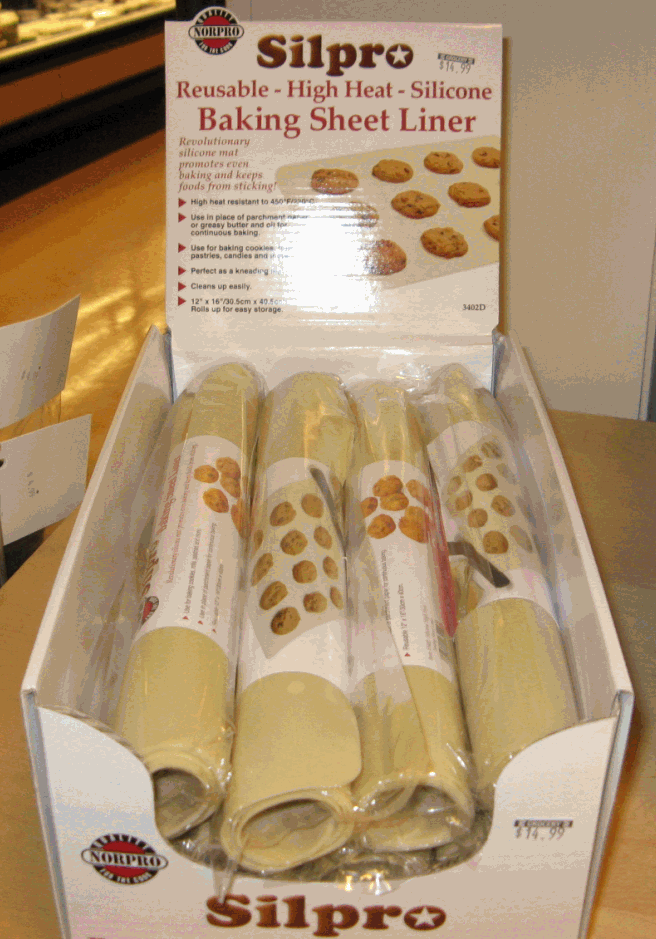 If you are tired of spraying Pam on your cookie sheets, or buying parchment paper, this product is for you.  This silicone mat promotes even baking and keeps food from sticking.  It is washable and reusable, and measures 12 inches by 16 inches; perfect for a cookie sheet.  For baking cookies, rolls, pastries, and more.  Silicone.  Safe up to 450 degrees.  Made by Norpro.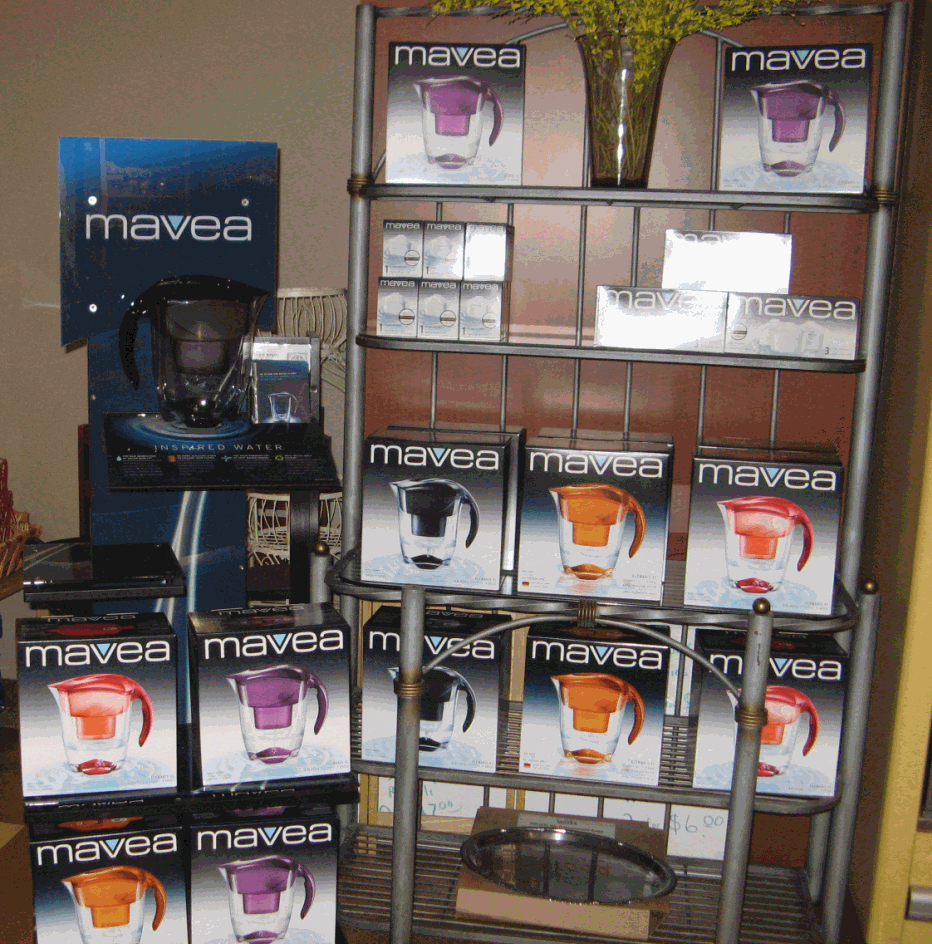 MAVEA - a trademark for quality and enjoyment
The MAVEA name has become synonymous worldwide with competence, know-how and passion in the field of optimizing drinking water.  Read all about these new products HERE.