Prepared Foods, Sushi, Pastry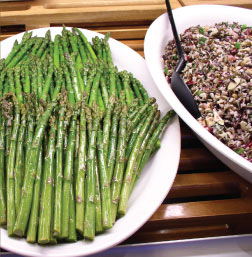 You may never want to cook again once you see all of our prepared foods and pastries With an ever changing selection of freshly prepared side and main dishes, all created with vegetables, meats and seafood's you'd find yourself at Philbrick's Fresh Market, you'll know you're giving your family and friends an experience that's the next best thing to going out. And our pastry selection is perfect for any occasion.

If you're in the mood for sushi, our "made-fresh-throughout the day" variety is ready when you are. Just like great sushi restaurants, our expert resident sushi chefs prepare the rice themselves, in our store, and use only the finest quality, sushi-grade seafood and ingredients possible. 
Come visit our Coffee Bar in our North Hampton location!!