Recipes
Page 2 of 2
Grilled Swordfish Steak
 
Prep Time:
5 minutes
Total Time:
5 minutes
Yield:
Serves 2.
Ingredients:
2 6-oz. sword fish steaks
1 lemon
2 tsp. olive oil 

1 tsp. dried Herbes de Provence (available in the spice aisle)
Pinch of salt
Preparation:
1. Place steaks in a plate and squeeze the juice of half the lemon over them, coating both sides. Marinate for 30 minutes.
2. In the meantime, heat a grill pan over medium-high heat.
3. Brush both sides of steak with olive oil then sprinkle one side of each steak with 1/2 teaspoon of Herbes de Provence and a pinch of salt.
4. Place steaks on hot grill and cook for about 5 minutes - until edges of steak are cooked halfway up. Flip steaks and cook another 5 minutes.
5. With a sharp knife, probe the center of the steak to be sure it isn't pink but is still juicy. If it isn't quite done, remove pan from heat, cover with foil, and cook off heat for another 5 minutes.
Squeeze a bit more lemon juice on steaks and serve.
Heirloom Tomatoes and Avocado Salad

This is a tasty warm weather dish that highlights the outstanding taste and characteristic of heirloom tomatoes, which fortunately are becoming more available to us all.

Heirloom tomatoes
Ripe but still a bit firm avocados
Perhaps a bit of salt

Yes that is all!  This is actually a simple preparation that does require basic knife skill.  It will sound more difficult in writing.  Read it through and give it a try with no one watching and you will quickly master it.

Start by washing and quartering a tomato, the inside of an heirloom has many more sections then a hybrid.  Remove the core leaving the skin a bit thick.  Now using your fingers remove the seeds and liquid from the numerous sections into a bowl. Discard the cores. Next dice the skin pieces and place in bowl.  Repeat for however many tomatoes you are using.  
Next cut an avocado in half the long way and pull apart.  Remove the pit, the classic method for this is to strike with your knife and turn, thus breaking the bond.  Remove the meat of the avocado with a device for that purpose if you have it, or a spoon.  Carefully dice to about the same size as the tomato and add to the bowl. Repeat so the amount is similar to the tomato mix.  Now carefully turn the mix together, the tomato acid will work on the avocado, add salt to taste, and amaze your friends and family.
English Peas

This basic preparation brings out the deep green color and maintains the wonderful flavor and texture of this vegetable.  Please freely modify quantities to suit your needs.

2 oz  pearl onions
4 oz  butter divided
1 ¼ lb shelled English peas (need about double weight unshelled fresh peas)
4 oz chicken stock
3 tbls  flour
Salt and pepper

Start with the pearl onions, add them to salted boiling water for about 1 min, use strainer to plunge in a large bowl filled with ice water.  The skins will come off easily, set aside.
Add peas to boiling salted water for 1-2 mins.  Peas should float to surface when they are about ready, plunge in the ice water and set aside.  The ice bath will stop the cooking and set the bright color.  It is really worth the effort.
Add 2 oz of butter and onions to pan on low and cook for about 8 mins till onions are translucent.  Add the peas and chicken stock, simmer for 3-4 mins while you mash the remaining butter and flour into a paste.  Slowly add this paste to thicken the liquid, you are making a bit of a rue sauce.  
Season to taste, serve right away and enjoy peas like never before!
San Marzano Tomato Marinara Sauce
This Marinara sauce recipe is a great base sauce for all your Italian cooking needs.  Think of it as a mother sauce.  I will refer to this recipe in future posts.  Different than the Bolognese and Naples style ragu, it has no meat which make it perfect for vegetarian entrees like Eggplant Parmigiana.
Try this recipe simply with pasta and then explore more versions by adding a spoon full of Pesto or cream creating a Sauce Rosa!
So many possibilities once you have this mother of Italian sauces in your cooking repertoire!
Ingredients:
2 oz Extra virgin olive oil
2 oz  Garlic cloves, minced
1 oz Fresh basil and Italian Parsley, chopped, divided 2 Tbsp.
Kosher salt and black pepper To taste
Red chili pepper To taste
3kg.(4 each 28 oz cans) Cans San Marzano Tomatoes  , blended
Sugar to adjust acidity if necessary
Method: 
 
In a large sauce pan, heat olive oil over medium heat
Add the garlic and cook for a minute then add one tablespoon of fresh basil and Italian parsley with the crushed red pepper
Cook for a minute
Add the blended tomatoes , season to taste with salt and pepper
Bring to a boil then simmer for 15 minutes
Stir with a wooded spoon and skim off impurities as they rise to the top
Adjust acidity with a bit of sugar if desired to balance out the flavor.
Check seasoning and let rest warm till needed or remove, chill and store in the refrigerator.
Try portioning you marinara in small containers and freeze them so you can have a quick sauce when you need it!

Preparing Penne Pasta alla Marinara
Cook 2 lbs of your favorite penne pasta (I like penne rigate) al dente and drain it leaving a half cup of water in the pasta pot.  

Return the pasta to the pot and add a liberal amount of marinara sauce to coat the pasta.
Keeping it over high heat continue to cook the pasta with the sauce reducing the water.

When the pasta takes up the remaining water and the marinara is set on the pasta add  1 oz of unsalted sweet butter and mix it into the pasta (this is called mounting with butter) mix till butter is melted and transfer to plates or a serving platter.
I like to top my pasta with fresh chopped Italian parsley as well as a chiffonade (thinly sliced) of fresh basil.
Ann, from our North Hampton store, has shared a recipe for fresh fish!!

As she says, "This is more of a methodology to cook 'meatier' fish.  The Grouper we've had works well as does Mako Shark."
Here's what we do:
-   Preheat oven to 400 degrees
-   Put a little Olive Oil in a baking dish; roll fish around in oil; season with fresh ground pepper
-   Spread a thin film of mayonnaise on fish; spread a thin film of whole grain mustard on fish
-   Sprinkle with Panko crumbs (if desired)
Roast for 10 - 15 minutes depending on thickness of fish.
Enjoy.
Ann
Check out this great new recipe that is Dave's pick from our own Seafood Department!!
Shrimp Stuffing
Yield: Makes enough to stuff 6 dinner portions of Haddock
1 ounce butter
1 teaspoon chopped garlic
2 ounces onion, finely diced
2 ounces celery, finely diced
2 ounces red be;; pepper, finely diced
1 teaspoon dried basil
to taste salt and black pepper
1 tablespoon lemon juice
2 ounces white wine
3 cups (or more) fresh bread crumbs
1 tablespoon fresh chopped parsley
1 pound cooked, cooled native shrimp
6 each 3 ounce haddock fillets (tail pieces are best for presentation)
Method:
In a large skillet heat butter and then add garlic, onion, celery, red bell peppers, dried basil and cook vegetables until softened; season to taste with salt and pepper.
Add lemon juice, white wine, reduce heat and simmer until most liquid evaporates out.
Transfer mixture to a mixing bowl and allow mixture to cool slightly.
Add enough bread crumbs to bind vegetables, add parsley, shrimp and mix thoroughly.
Form stuffing into 6 equal balls, wrap a portion of fish around each and bake in a buttered casserole dish at 350 degrees for about 20 minutes or until fish is done and stuffing is heated through.
Serve with a newburg or other sauce if desired.
Note: This stuffing can be used for any white fish including cod or flounder.
Organic Salmon Fillet with Horseradish Crust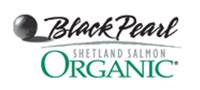 4 Servings 4 6-8 ounce organic salmon filets
2 tablespoons Dijon mustard
1 cup panko breadcrumbs
2 tablespoons prepared horseradish
2 tablespoons fresh dill
1 tablespoon chopped garlic
¼ cup grated Parmesan cheese
roasted pepper coulis (recipe follows)
Preheat oven to 375 degrees. Spread mustard on the top of the salmon portions. Combine all the ingredients for the crumb mixture in a food processor and process to a fine consistency. Portion the crumb mixture on top of the mustard. Place on a rack on a baking sheet. Bake at 350 degrees for 10 minutes or so, until the salmon is opaque and firm, and the topping browned and slightly crispy.

Portion the pepper coulis on the plates, and place a fillet on top
Roasted Pepper Coulis
1 tablespoon extra virgin olive oil
2 or 3 roasted bell peppers
1 tablespoon garlic, chopped
12 basil leaves
In a food processor or using an immersion blender, process until very smooth and adjust seasoning with salt and pepper.
Tuscan Pot Roast
4-6 Servings 1 (2-3 pound) Wee Bit Farm, grass fed, chuck roast
2 teaspoons kosher or sea salt
2 teaspoons course ground black pepper
1 teaspoon dried oregano
1 teaspoon dried basil
¼ cup olive oil
1 medium onion, chopped
5 to 6 cloves garlic, minced
1 lb. ripe plum tomatoes, peeled & chopped (or 1 cup chopped canned tomatoes)
1 cup dry red wine
¼ cup balsamic vinegar
2 sprigs rosemary, leaves only, finely chopped
½ cup pitted kalamata olives
Preheat the oven to 275 degrees. Rub all sides of the roast with the spices. In a large Dutch oven or other heavy pot that has a tight cover; over high heat brown meat on all sides and removes from pan. Add oil to the pan then add the onion and garlic. Stir until onion is softened. Add remaining ingredients, bring to a simmer and reduce the liquid slightly. Return the roast to the pan, cover tightly with aluminum foil and cover. Cook for approximately 2 hours, using a meat thermometer to test for doneness (about 120– 125 degrees) watch the thermometer carefully. Remove from oven and rest (still wrapped) for at least 1/2 hour. Slice meat thinly, or pull apart with a fork. Serve with pasta topped with the pan sauce. 
Pan Roasted Wild Mushrooms with Creamy Polenta
Serves 6
4 cups water 
Salt to taste
1 cup polenta
1 tablespoon extra virgin olive oil
1 pound wild mushrooms, sliced or whole, salt & pepper to taste
3 cloves garlic, finely chopped
2 thinly sliced leeks (white and light green part only)
2 teaspoons finely chopped rosemary
½ cup shredded gruyere cheese
Method
Bring water and salt to a boil in a medium pot. Add the polenta while whisking constantly to avoid lumps and cook according to the package directions. Meanwhile, heat oil in a large skillet over medium-high heat. Add mushrooms, salt and pepper and cook until browned. Reduce heat to medium and cook until the mushrooms begin to release their liquid. Add garlic and leeks and continue cooking until leeks are wilted and soft. Add rosemary and season with salt and pepper; set aside. When polenta is ready, serve immediately topped with cooked mushrooms and gruyere.